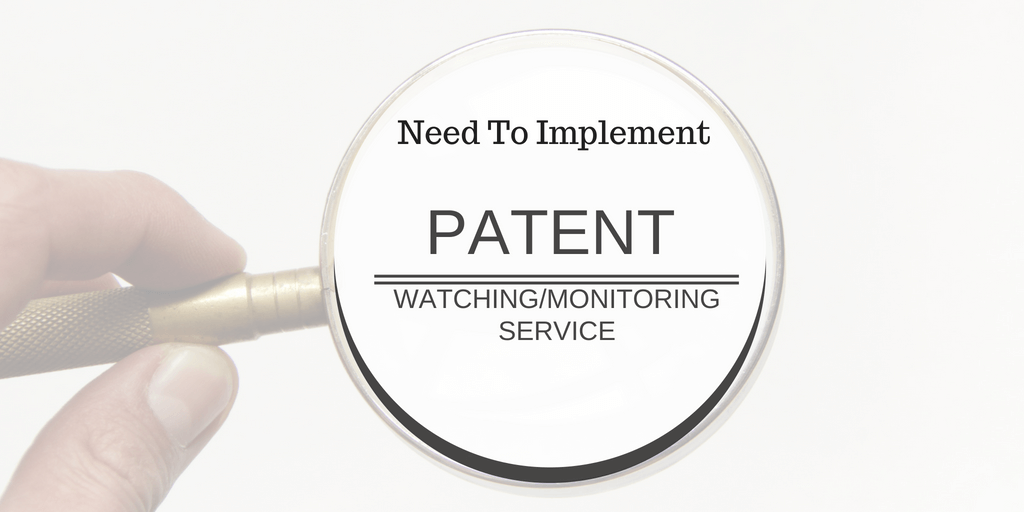 The process to implement the Patent Watching/Monitoring service at regular time periods has become the key to assure safety to your patents. It can be monitored from official journals, databases, online sites, etc. to search for newly published, granted, or pending patent applications within the boundaries of requirements specified at the beginning of the watch. There are many reasons due to which corporates implement patent watching search, such as to check competitors in the market, double check if their service or products are being infringed, etc. Overall, the main aim is to bring awareness about the market strategy, competitor's potential resources, and to determine the strength in our services or products. By maximizing the effectiveness of your inventions' legal protection with the patent and utility model watch, infringements of your rights are reduced.
Related Article: Patent Watch: Why Do I Need It?
Constant monitoring could ensure the monopoly on inventions. By identifying these potential infringement problems related to the exclusive manufacture, sale, or importation faculties in each jurisdiction, the cost of solving industrial property issues with more complex procedures will be minimized.  Learning about the technological sectors in which competitors are focusing on research and responding is an important essential for companies that have made innovation, the strategic leverage of their business.
Related Article: How to Draft an Accurate Patent Claim?
Why implement Patent Watching/Monitoring service?
The following are some of the reasons why patent inventor, business, or any industry wants to implement patent watching/monitoring service:
To determine novelty or perform prior art searching
To assess product clearance, right-to-use or perform a freedom-to-operate search
To perform Validity or Invalidity search
To perform Collection or state-of-the-art searching
To discover competitive or technical intelligence
To perform subject matter specific watching service
To perform search specific to proprietor/applicant name
To monitor every phase of the patent process
Anyone holding responsibility of bearing a patent securely by ensuring its value and protection of its total assets can implement patent watching service. It can be an inventor, patent owner, business, or any industry. The spread of patent watching service will vary according to the inventor's requirements and need inside the patent application.
Related Article: Patent Watch Service: Types & Advantages
We at, The Patent Search Firm, is an exclusive team of skilled professionals who hold min. Five years' experience in the patent field. We are serving our clients from 42+ nations, for the past eight years of our foundation, covering 30+ technical areas and getting 500+ monitoring tasks every single month. Our company is well known for delivering quality products on time. The patent watching/monitoring is conducted through a latest-generation technological system, which analyses the patents and utility models filed in any jurisdiction.
As soon as an invention with technical characteristics similar to yours is detected, we undertake to notify you and to provide an adequate strategy to proceed with an appropriate response.
To know more about us, please visit our service page.
Other Related Articles:
How To Conduct Patent Search: A Quick Guide
First Inventor to File: What & How to Deal With This Patent System?