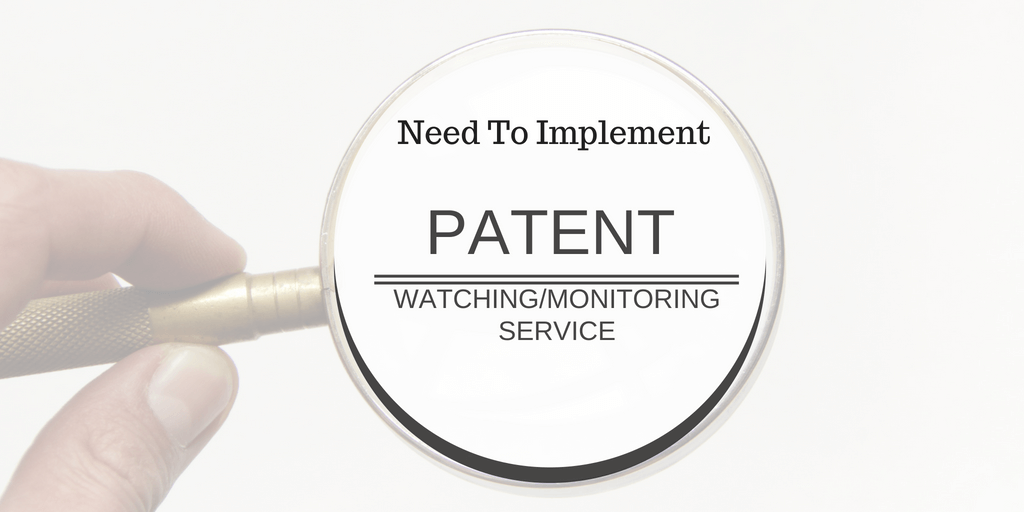 The process to implement Patent Watching/Monitoring service at regular interval is the key to assure safety of your patents. It can be monitored from official journals, databases, online sites, etc. . Moreover, There are many reasons for firms to use patent watching search, such as to check competitors in the market, to prevent any patent infringement etc. Also, The main aim is to gain information about market strategy, competitor's potential resources, and determine the strength of services/products. Most importantly, increase in legal protection of patent reduce the chances of infringement.
Regular monitoring ensure the monopoly on inventions. It detects potential infringement related to the manufacture, sale, or import faculties in each region.Moreover, It give insights about the domains in which competitors are focusing on research. Hence, firms who rely on innovation can respond accordingly.
Why opt for Patent monitoring service?
Here are some of the reasons why firms wants to implement patent watching/monitoring service:
It determine novelty or perform prior art searching
To assess product clearance, right-to-use or perform a freedom-to-operate search
Perform Validity or Invalidity search
To perform state of the art search.
It discovers competitive or technical intelligence
To perform subject matter specific watching service
To perform search specific to proprietor/applicant name
Also, It monitor every phase of the patent process
Anyone who intends to secure it's IP portfolio must opt for patent watching service.Hence, It can be an inventor, patent owner or a business. Most importantly, The scope of patent watching service will vary according to the inventor's needs.
Hire us for patent monitoring/watching services
The Patent Search Firm has more than 10 years of experience in the IP field. Our team covers possibly every technical domain. Over 1200+ happy clients in 45+ countries. We go through every database in order to deliver precise results . Also, The clients can check the status of the work at any stage of the process. Moreover, 100 % customer satisfaction is our top priority. To know more, Visit our service page
Other Related Articles:
Patent Watch: Why Do I Need It?
Patent Watch Service: Types & Advantages