Freedom to Operate FTO Search Services by The Patent Search Firm. Achieve highest level of comprehensiveness to cover every possible IP road block.
TPSF has 15+ years of business along with 500+ full-time Searchers. Also, we own 30+ tech areas that perform 100+ FTO searches/month.
Multi-lingual (16+ languages) services covering 100+ countries.
Comprehensive Searches Covering Even Broadest Possible Claims
Subject Matter Experts perform Searches and Analysis
Accurate Legal Status Analysis
Analysis based on Latest Claim Sets
Detailed Reporting with Expert Comments on Each Result
Without cost Customization  and Iterations for your Complete Satisfaction
Performs Exclusive FTOs in even Obscure jurisdictions
Freedom to Operate Search service helps identify potential patent barriers to commercializing your products or technologies. Also, this due diligence process examines the claims language of third-party. Also, it helps to in-force patents as a means of assessing your risk of potential infringement.
The purpose of an FTO search is to identify in-force patents or published patent applications. Also, these patents contain claims that cover the technology, process, or product you are targeting.
Freedom to Operate FTO Search Services by The Patent Search Firm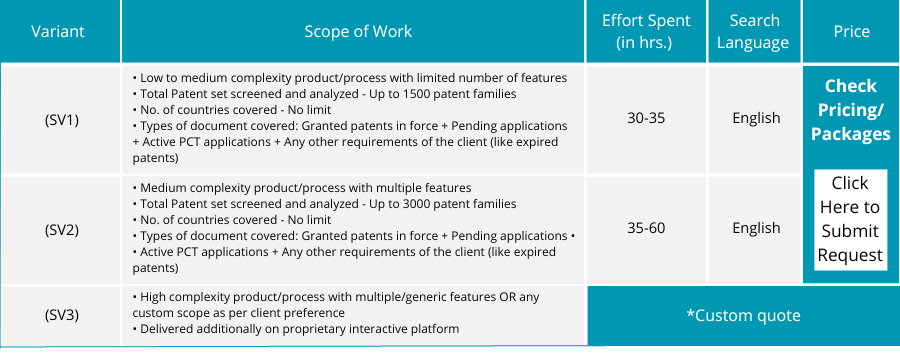 Check our Sample Reports – Request Here
For more information, visit FAQs
Quick Contact / Check FTO Search Sample Reports:
---
Download Sample Reports