Patent Watch / Monitoring Services by The Patent Search Firm. Get updated with new patent data and prosecution activity through our patent watch services. 
TPSF earned 15+ years of business experience with 500+ full-time Searchers
Also, it provides services in 30+ tech areas that include 100+ chemical structure searches each month.
Multi-lingual services (16+ languages) that cover 100+ countries.
Search results to help draft applications that not only cover current state-of-the-art but all possible future infringements.
A number of variants (see below) according to your budget and  requirements.
Every Search and manual analysis is done by subject-matter experts
The reports comprises of expert comments with each prior-art.
Quick turnaround to secure the earliest priority date.
Patent Watch / Monitoring Services by The Patent Search Firm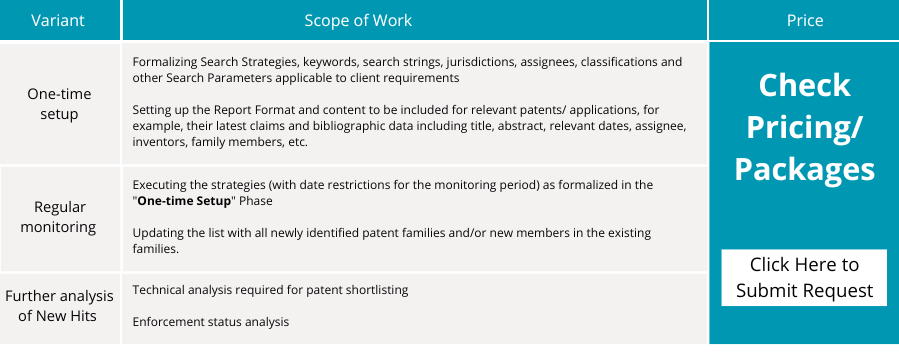 Check our Sample Reports – Request Here
For more information, visit FAQs
Quick Contact / Check Patent Watch or Patent Monitoring Service Sample Reports:
Download Sample Reports