Patent Assignee Search Services by The Patent Search Firm. Stay abreast of what a company in upto. Monitor its direction & all its hidden moves.
TPSF has 15+ years of experience in business and 500+ full-time Searchers. Also, we have 30+ tech areas with 100+ assignee searches/month.
Multi-lingual services (16+ languages) with the capability of covering 100+ countries.
Multiple variants that are easy on your budget and as well as meet your requirements.
The Searches and manual analysis is performed by subject-matter experts; reports contain expert comments on each prior-art.
Patent Assignee Search Services by The Patent Search Firm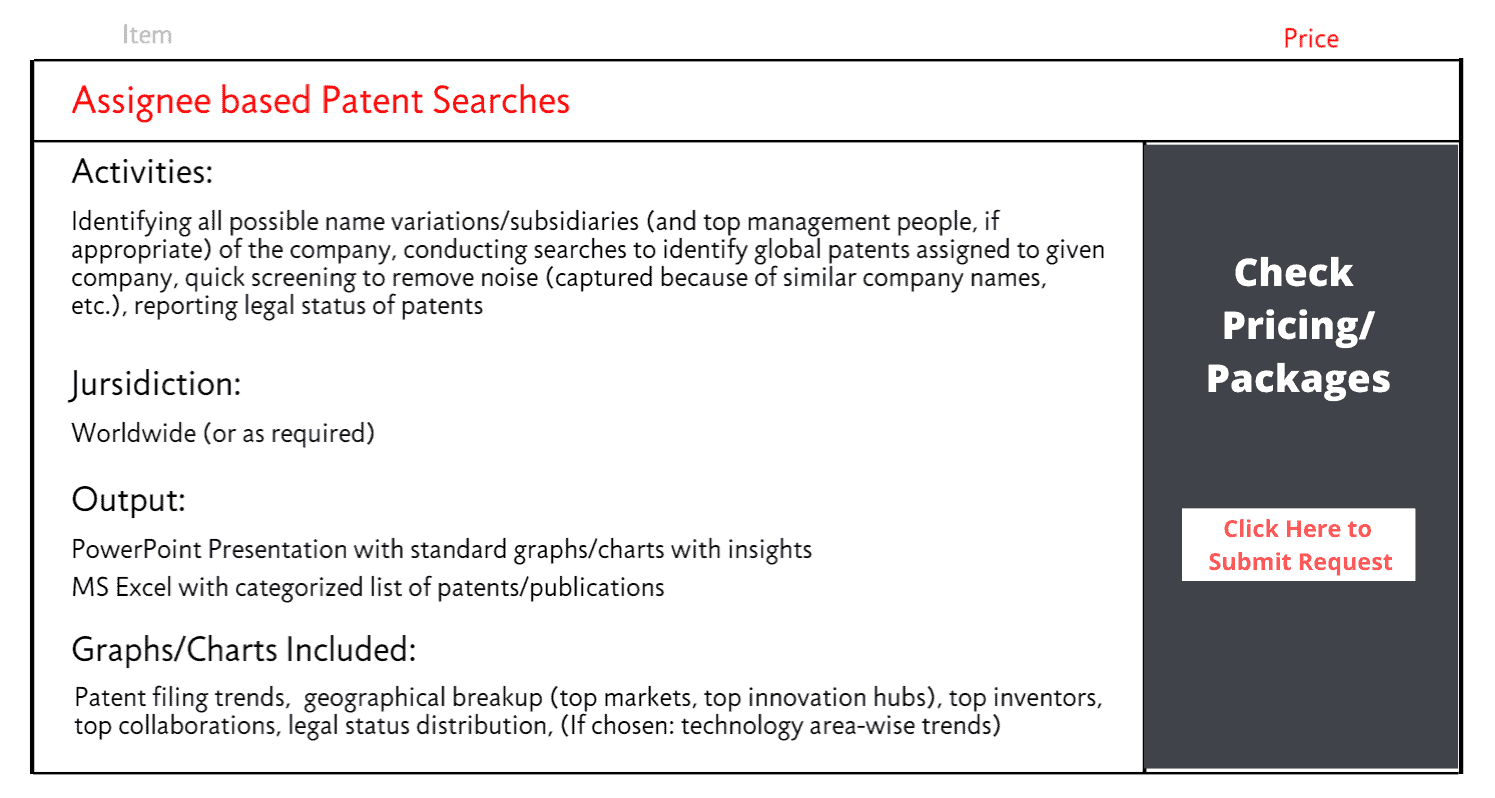 Check our Sample Reports – Request Here
For more information, visit FAQs
Quick Contact / Check Patent Assignee Search Sample Reports:
---
Download Sample Reports