A patent watch is the method of constant observation and keeping a record of every IP data published recently, i.e. on yours and your competitor's IP activity, which is beneficial to business across all sectors in the industry. Patent watch services assist you to identify potentially infringing patents, licensing and acquisition opportunities in real-time and help in effectively minimizing risk loss of business capital/resources.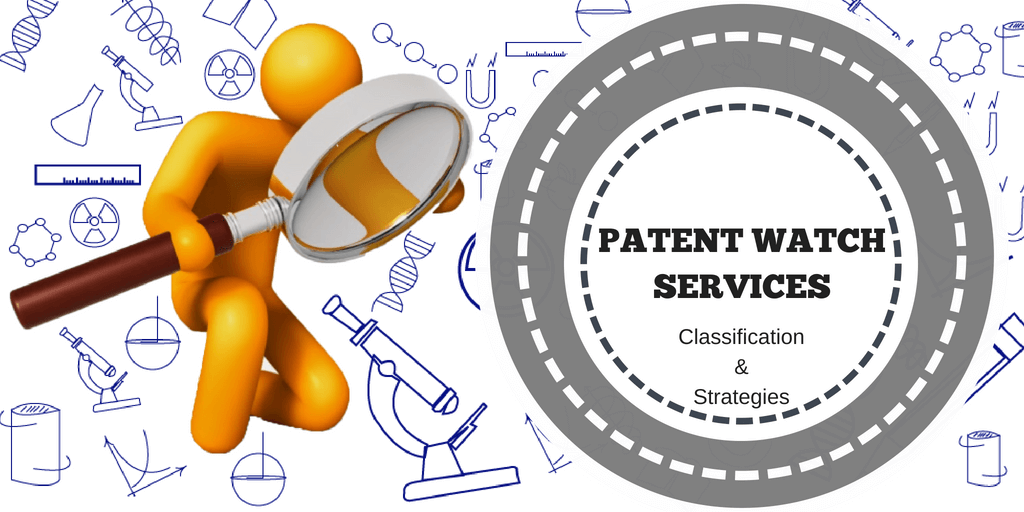 Classification of Patent Watch Services
Patent watch services are classified into the following categories:
| | |
| --- | --- |
| Category | Description |
| Technical Patent Watch | Continuous observation of newly published patent applications across the globe. |
| Competitor Patent Watch | Newly published patent applications of competitor companies and inventors across the globe are kept under continuous observation. |
| Patent Legal Status Watch | Continuous observation of any legal status of newly published or post-grant patent applications. |
| Design Watch | Observation of newly published design patents across the globe. |
| Trademark Watch | Newly published trademarks in federal and state trademark databases, as well as the common law trademarks, are kept under constant observation. |
| Infringement Watch | Evidence of Use in the form of products, processes, or services that have a possibility of infringement is kept under constant surveillance. |
Related Article: Design Patents 101 – Introduction
Strategies for Patent Watch Services
1. By subject matter: This watching search looks for any newly published patents or patent applications in a selected field of interest and especially enables you to see what competitors are up to.
2. By proprietor/applicant name: The watching search looks for any newly published patents or patent applications in the name of specific companies or individuals or people known to be active in a particular technical area and often can be done cost effectively without being restricted to limited countries
Related Article: Patent Watch: Why Do I Need It?
Both of these are valuable for identifying early-stage potential infringement risks. As both of the above types of watching services depend on data consisting of published patents /applications, hence these searches do not provide information about unpublished patents/applications.
Hire us for an efficient Patent Watch Service
The Patent Search Firm has more than 10 years of experience in the IP field. Our team covers possibly every technical domain. Over 1200+ happy clients in 45+ countries. We go through every database in order to deliver precise results . Also, The clients can check the status of the work at any stage of the process. Moreover, 100 % customer satisfaction is our top priority. To know more, Visit our service page
Other Related Articles:
Significance of Patent Watching
Pricing Variants- Patent Watch/Monitoring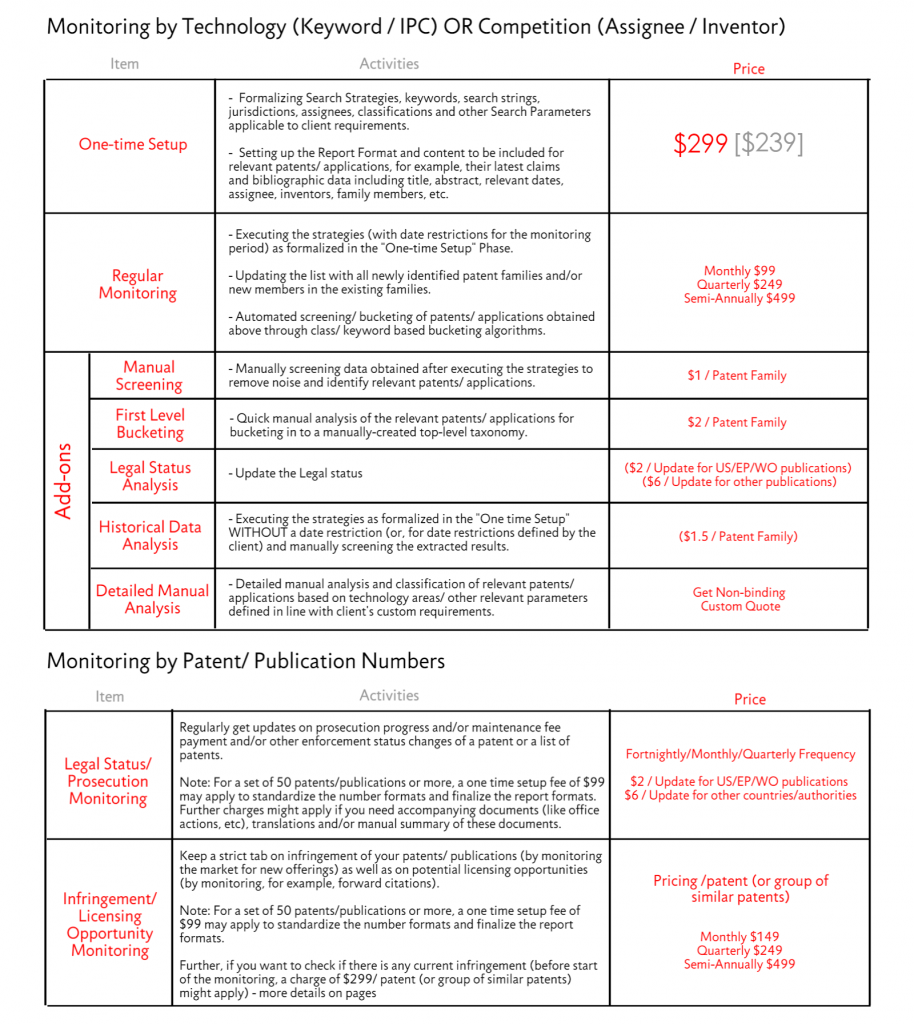 Contact us: