Patent Assignee is the one who has the property right to the patent. Patents are rights which transferable from one entity to another. Their ownership changes in two ways. That is, through purchase of entire companies and/or through the purchase of individual patents.A
Understanding types of Patent Assignee
There are 2 types of Patent Assignees:
Firstly, Original Assignee.
Secondly, Current Assignee.
The "Original Assignee" of a patent is the owns the rights of the patent. Here, this ownership is at the time of filing or latest by the time at which the patent is granted and published.
The Original Assignee is different from the inventors. For example, in many cases the assignee is the employer under which the inventor comes up with the inventive idea of the patent.
The name printed on the published application or on the granted patent is, often, of the original assignee's. Original Assignee is, thus, also called as the "Applicant".
There are two conditions which the patent should meet in order to have a different "Current Assignee" than originally printed. They are:
The patent rights should be sold to a new party. (usually by some civil contract.)
These transactions of patent rights should be registered with the relevant patent office.
However, generally there is no mandatory requirement to register the transfer of patent rights to the new party.
Many times, such patent transactions take place without registering with the patent office. In addition to that, such purchases, sometimes, take place behind closed doors. And at times even the details of the parties involved is not public.
Thus, the records with the patent office are not considered completely reliable or updated when it is about the assignee information.
In such cases you should get the details about the company/business/organization which held the original rights to the patent. And, then, follow the trails of any purchase through news or business databases.
Resources to find Patent Assignee' Information
Below are some of the resources to find the Patent Assignee information:
Where To get the best searchers? – The Patent search Firm
The Patent Search Firm provides easy and accurate patent search services. This, consequently, supports making important business strategies and IP decisions.
The company has highly experienced search experts from virtually all technology areas. And hence, this ensures the best, cost-effective and timely delivered searches.
The company believes in the motto "Excellence in every engagement". And, you will experience it in every discussion you have with us.
Request Here for free samples and/or go through our services and choose the best one for your invention.
Other Related Articles:
Patent Assignee Search Services by The Patent Search Firm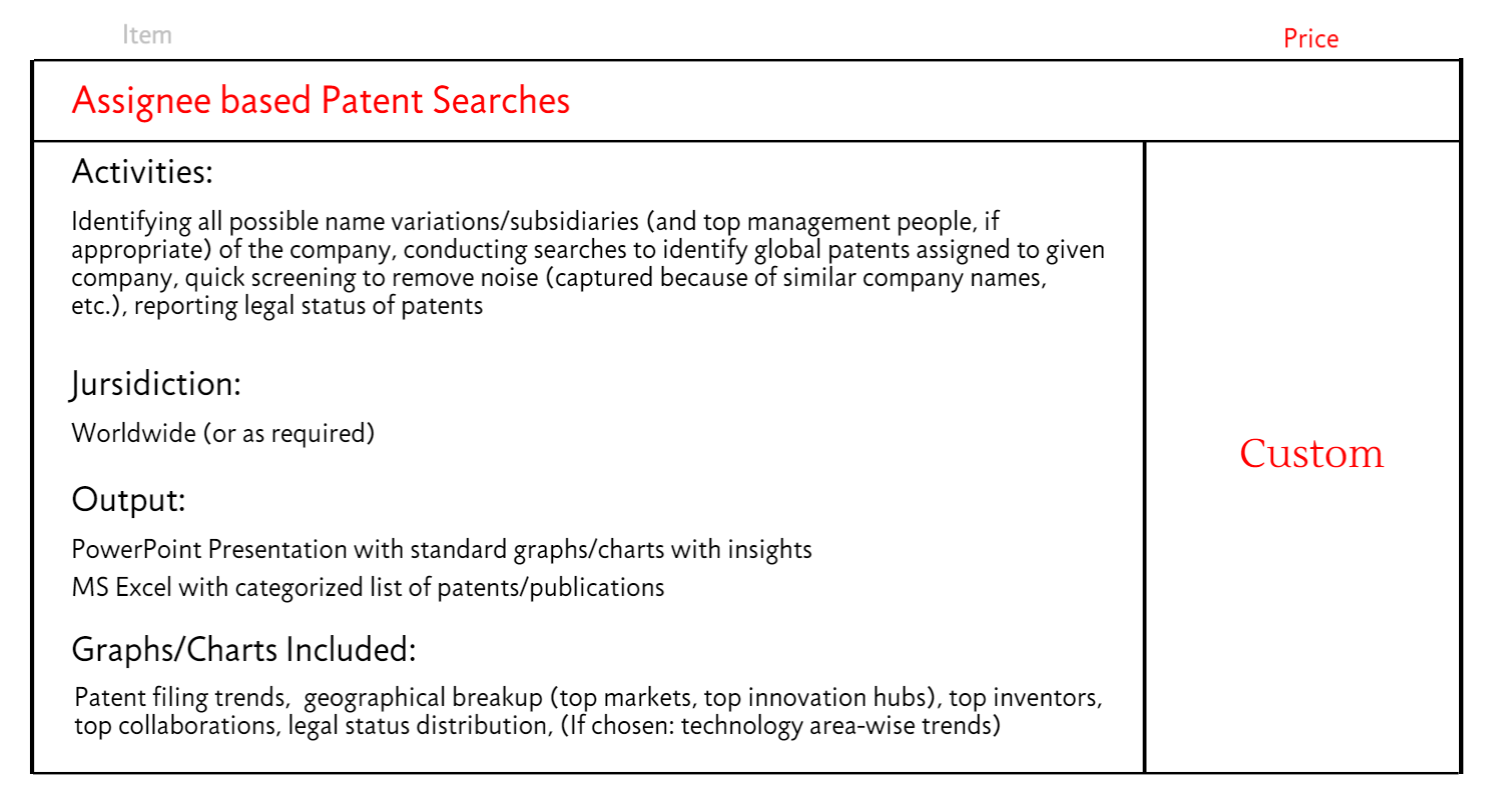 Quick Contact / Check Patent Assignee Search Sample Reports: