Imagine if you are arguing with your colleague while surfing net and a counseling advertisement pops up suddenly. Alternatively, maybe you are talking with your friend about purchasing a new cell phone, and an ad of the same phone comes up. A few years back, it was a matter of coincidence, but in coming years things have changed. Let's look at some of the unusual patents and understand how even patents can scare the hell out of your privacy without even your consent.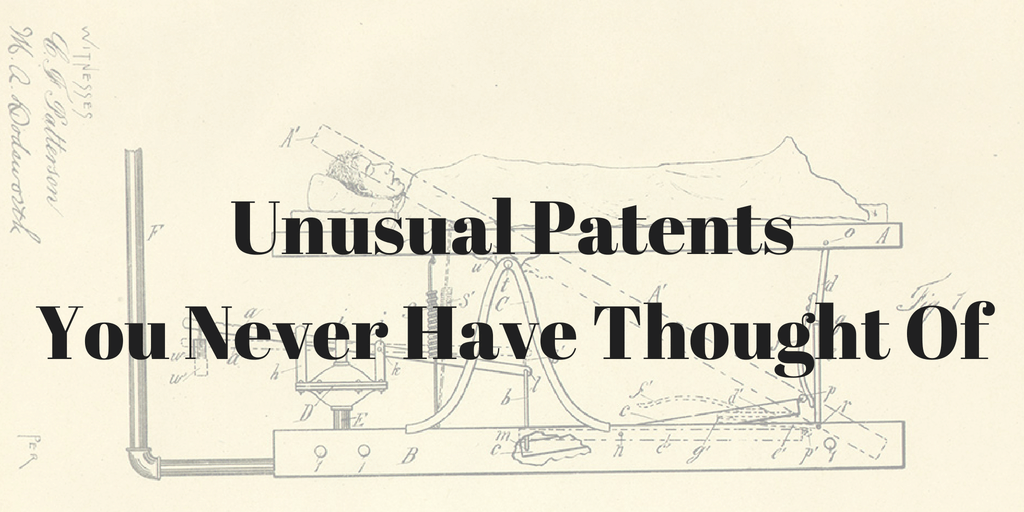 It is because of progressive technology, which has made capable of combining audio sensors and images to detect our actions while watching TV or browsing the internet. The sensors have been programmed to recognize profile and face, identify your physical attributes such as facial feature, skin color, hair length, and even analyze your voice to find your voice tone, accent, and the language patterns in which you speak the most. Moreover, this is just not the complete story. It can even spot and recognize the items that you place in your room, such as wall art, decorative pieces, furniture, and many more.
Some Unusual Patents
You never know that even machines whose primary purpose may be your entertainment can silently monitor and respond to your day-to-day activities, by just quietly staying in your personal space. TV or set-up box may watch your actions and listen to your voice while you are just enjoying your leisure time. Consider the following scenarios, that happened all the time, but you never bothered:
Toddler's zone: If you are playing with your little sibling and watching cartoons at the same time, the technology may pick up the growling voice of your sibling and will start showing "a commercial for Nestle Cerelac" or "a commercial for toys and toddler."
Stress Busters: If the technology detects that you are "stressed" then, it will display an advertisement related to your mood (an ad for stress relieving products such as Rescue Remedy Dropper, Aromatherapy Stress Relief Eucalyptus Tea, a vacation resort, etc.).
Meal Time: If you are taking meals with your parents, the system may select an advertisement associated with any of the famous food commercial brand, such as Dominos, Subway, and many more.
Teenage Ads: And, if the sensor detects that the television viewer is a teenager then, it will start presenting more advertisements triggering young kids.
Let's learn about two such patent that was filed for the afore-mentioned purpose.
A Patent to Monitor Behavior While Watching TV
According to a publication released, a few years back, Verizon has filed a patent for monitoring activities using devices that note down your emotions and expressions while watching television. Under this, a system is designed that will be placed in homes to target advertisements on people as per their various attributes. This technology operates in the way Google targets Gmail users from their emails content. Now, you don't need to be so conscious that you start eyeing on your television as it is just a patent which will be monitoring you in your home by scanning your conversation that falls within detection zone near your TV.
Moreover, according to ArsTechnica, similar unusual patents have already been filed in papers but are not in full application. However, it does not mean that Verizon's latest incarnation is not so creepy. However, this is an interpretation which shows that how technologies are changing so rapidly and impacting our private life.
A Patent on Watching Ads Online
This patent emphasizes Internet users watching advertisements in exchange for accessing copyrighted content. Ultramercial got a patent titled "Method and system for payment of intellectual property royalties by interposed sponsor on behalf of consumer over a telecommunications network," and sued various other companies including YouTube, Hulu, and WildTangent. All the companies except WildTangent had to fight. Many legal actions took place in the court regarding the patent. Eventually, it was demonstrated that abstract ideas-such as a process in which ads are viewed before accessing copyrighted content, is not patentable.
If you are looking for best patent watch services or more updates about unusual patents, then you are at the right website. We, at The Patent Search Firm, strive to cater unparalleled patent watch services with broad and exclusive domain coverage. Visit our service page to know more.
Related Insights:
Patent Search Techniques: Know Them All!