Patent watch assists in delivering regular updates about new patents, the status of applied patents and any modifications done in the existing patents. Let's understand patent watch benefits and how to use them in your patent application.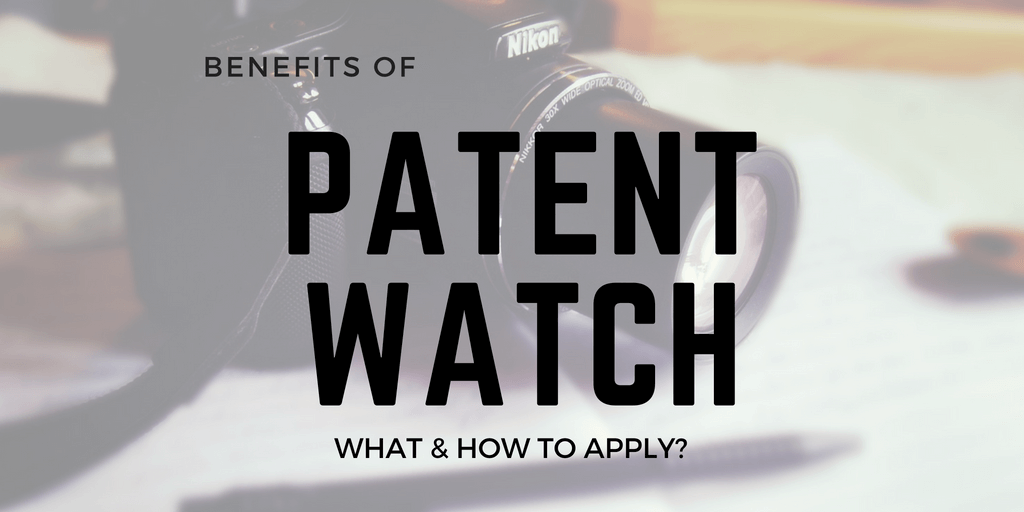 Patent Watch Benefits: What Are They?
Firms conduct specific patent watches in a periodic manner i.e. on a weekly or monthly duration. Patent watch services are also tailored as per the customer needs, as individual customer can be a big firm who might have to watch a large number of patents that may risk their existing patents.
Also read: What are the Different Patent Watch Techniques?
Patent Watch Benefits: How To Apply?
Patent watching is done in an orderly fashion such as separating the search based on new and existing patent application.
Monitoring random new patent applications gives the inventors/firms an advantage to get the latest information. It improves strategies to protect their existing patents or develop new and better inventions. By doing this, the inventors & organizations can learn about new invention developments. After this, They can plan their business strategies or event of next invention or go for litigation.
Also read: Patent Monitoring: A Primary Guide
Some organizations or inventors keep track of relevant patents pending for approval. Applicant can modify a fresh application before filing a final draft, hence if an inventor wants to watch a specific type of patent that is similar to his intention to get a complete assessment of the scope, he can either prepare for litigation or reference for his future invention.
Patent watch also helps you in generating a flow of money through patent infringement and litigation. An inventor or an organization can go after a competitor or a random inventor if he has anything in common with the existing inventions. Moreover, when office accepts the final draft for an invention, the patent governing bodies open a 3-month window, wherein it is put forth for the opposition, Patent watch enables you to grab the opportunity if the invention is related to yours.
The drawback of not going for a patent watch service is that, if an inventor applies for patent in a different continent and the invention is similar to yours, you will have no idea about the situation then either some third party will go with a litigation or that patent will be issued after 3 months of no opposition.
Hire us for professional Patent Watch Service
The Patent Search Firm has more than 10 years of experience in the IP field. Our team covers possibly every technical domain. Over 1200+ happy clients in 45+ countries. We go through every database in order to deliver precise results . Also, The clients can check the status of the work at any stage of the process. Moreover, 100 % customer satisfaction is our top priority. To know more, Visit our service page
Other related article:
Types of Patent Watch: Learn Here
Patent Watch Services: Classification & Strategies
Unusual Patents You Never Have Thought Of
Pricing Variants- Patent Watch Service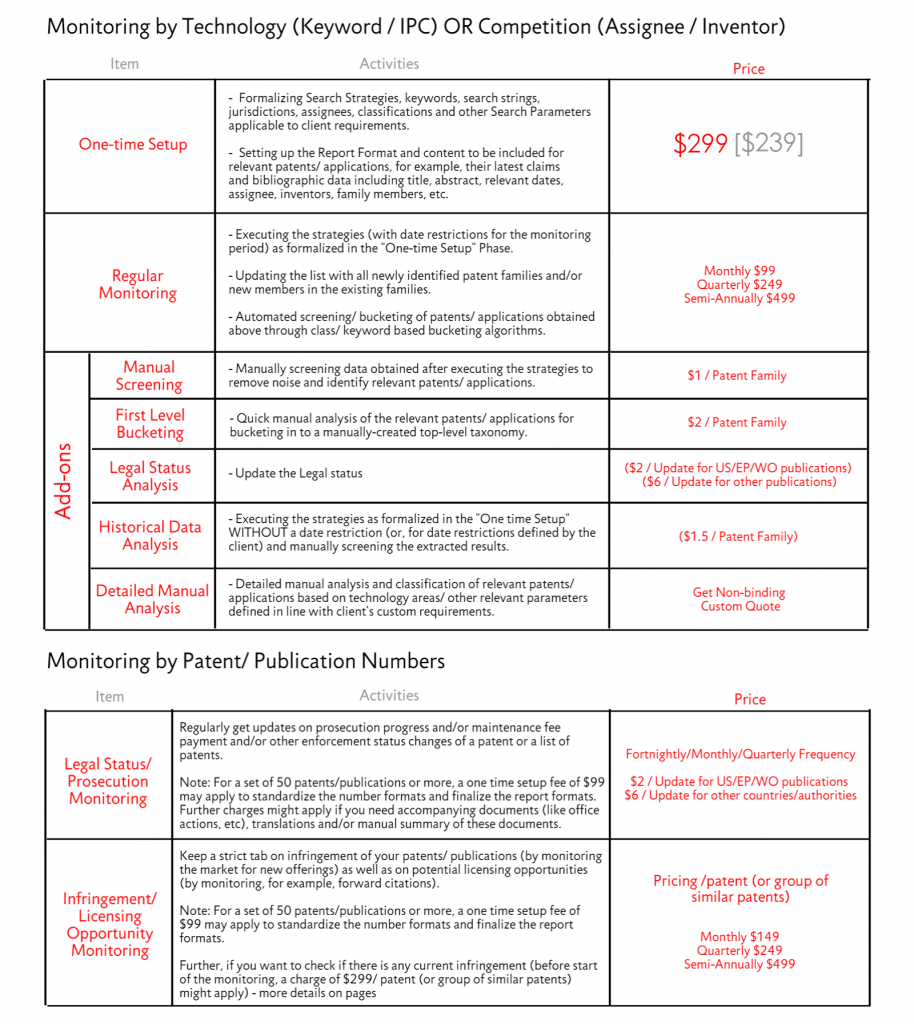 Contact us: