The term, Patent Watch services refer to a process of watching/monitoring/checking the patents at regular intervals of time period in official journals, databases, etc. to search for newly published granted or pending patent applications that matches with the requirements specified at the beginning of the watch for our patent, and then subsequentially provide alerts.
Related Article: Patent Monitoring: A Primary Guide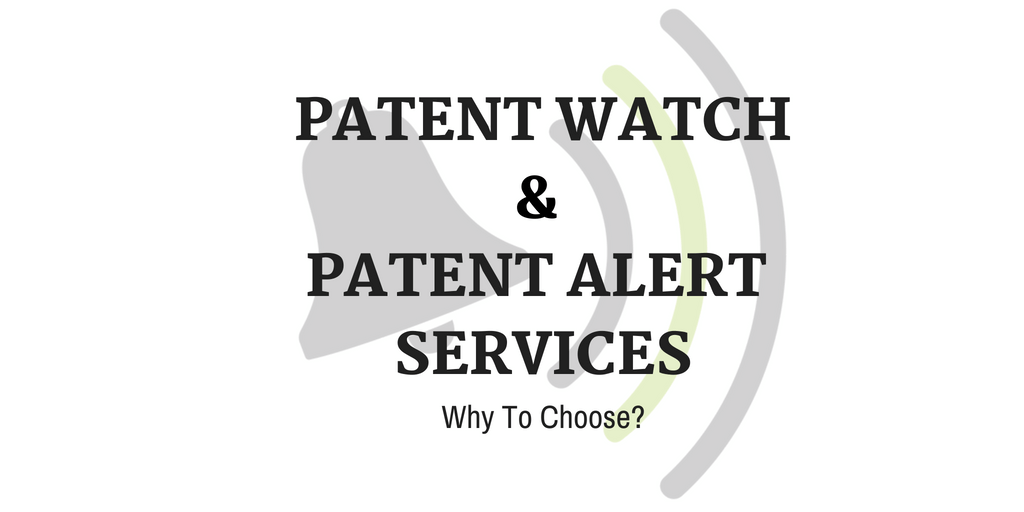 Patent Watch Services & Patent Alert Services: Why To Choose?
There are plenty of reasons that instigate corporates to conduct patent watch. Hence, Here are some reasons to conduct a patent watch:
To determine Novelty or perform prior art searching
Assess product clearance, right-to-use or perform the freedom-to-operate search
To perform Validity or invalidity search
To perform Collection or state-of-the-art searching
Discover competitive or technical intelligence
To perform subject matter specific watch
To perform search specific to proprietor/applicant name
 Monitor every phase of a patent process
Therefore, Patent Watch Services bring cognizance about the market tactics, competitor's potential resources, and determines the strength of our services or products.
Patent Watch Services in a Glance
The patent watch & alert services can be classified into two major categories, namely Technology-based and Competitor-based watch services. Further, Professionals modify watch services according to requirements. Let's understand these two services in detail, in the following section.
Technology-based Watch Services
As the name suggests, Technology-based Watch Services are only confined to provide search results for watching and providing alerts, based on the latest development in the specified technology which can unleash the business opportunities. Also, This Technology-based Watch Service enable our clients to monitor and track the recently issued patents, published patent applications, new inventions in the field of interest within a specified period, such as weekly, monthly, quarterly. Finally, Followed by the watch services, the alert service makes sure that the client gets the updated report and becomes alert about the legal status and patent progress on the prosecution state of the published patent applications in the field of interest.
Competitor-based Watch Services
Similar to technology-based watch service, a Competitor-based Watch Service assist clients to monitor and alert the recently issued patents and published patent applications regarding his/her competitors. This watch service will facilitate watch entirely focused on identifying the status and progress of the competitors work from the recent patent activities from his side. More importantly, The aim of competitor-based patent watch service is to find the abandoned/expired/rejected patents of competitors, that can be further taken into use without infringement or any legal risks.
Hire us for  professional Patent watch services
The Patent search firm has more than 8 years of experience in the IP field. Our team covers possibly every technical domain. Over 1200+ happy clients in 45+ countries. We go through every database in order to deliver precise results . Also, The clients can check the status of the work at any stage of the process. Moreover, 100 % customer satisfaction is our top priority. To know more, Visit our service page
Other Related Articles:
How To Conduct Patent Search: A Quick Guide
Need to implement Patent Watching/Monitoring service
Pricing Variants- Patent Watch Service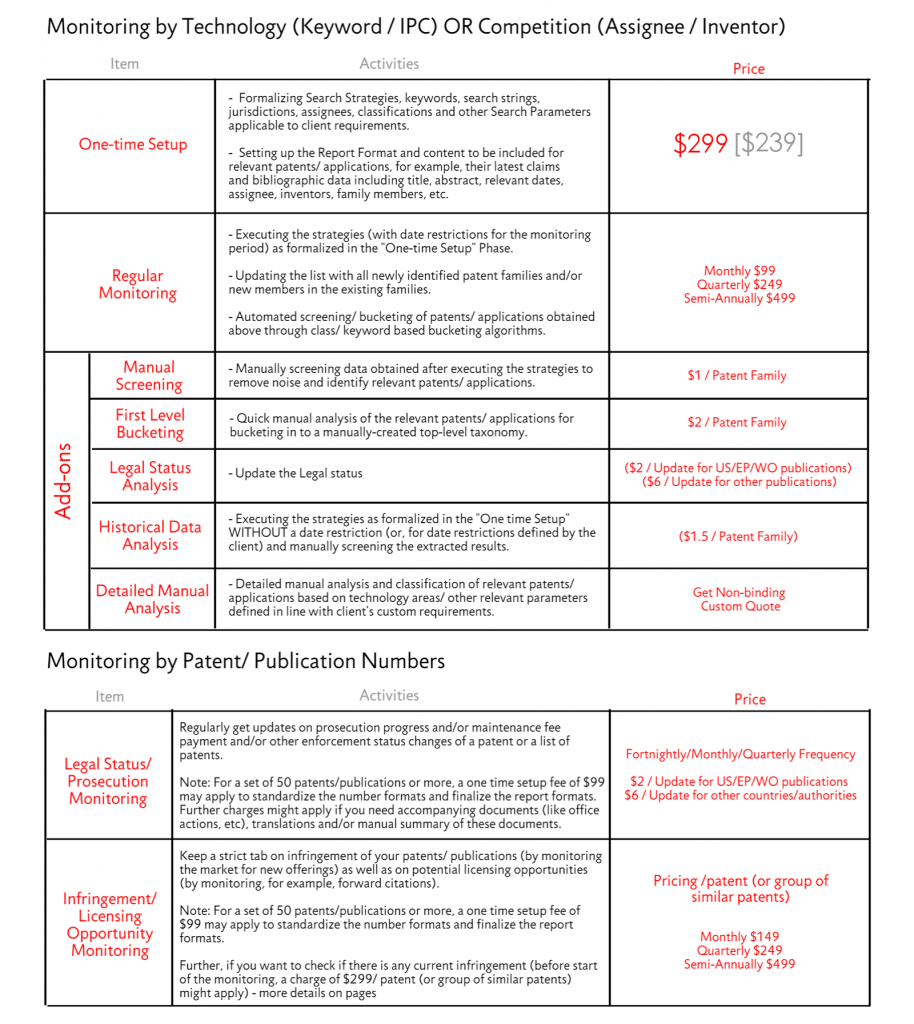 Contact us: